Don't get left behind with an outdated telephone system
.switch to our VoIP phone system today!
Call us today - 03339 889 888
Why use VoIP?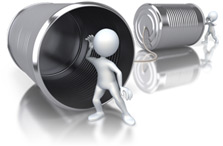 Benefit from the many advantages Relax VoIP Phone Systems can offer, which include:
Extensive feature list to choose from, including call recording, sophisticated call routing, and IVR menus.
All services under one roof - Relax can provide your VoIP Phone System, hardware, software, telephone numbers, broadband and support.
Reduced call costs - plus free calls between your users regardless of location.
Fully scalable and flexible - system can grow and expand with your business
Easy to use web interface - administration tools to control your telephony structure with ease.
Peace of mind - full disaster recovery with the ability to re-route calls instantly in emergencies.

View full features list »
Get a Quote Now